What customers are saying
Our customers are the heart and soul of our company as they represent the reason why we are in business. We strive to bring value with each and every interaction and we are thankful for our loyal customer base.

Alchimiste Microbrasserie
The ability to identify needs and offer the right solution is what defines Vocalys. The entire Vocalys team is dedicated to execute all stages of the implementation and monitoring, ensuring that we are satisfied and that we are always aware of the work accomplished. Technical knowledge and how to communicate are key skills that make Vocalys the supplier of choice for our telephone solution.
Pol Brisset | President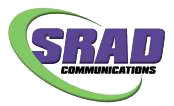 SRAD Communications
SRAD Communications appreciates courteous and responsive service, people who listen to our needs, very good availability, their primary concern to serve us well, are all elements that constitute what we are looking for at a supplier. For more than 15 years Vocalys is our telephony solution.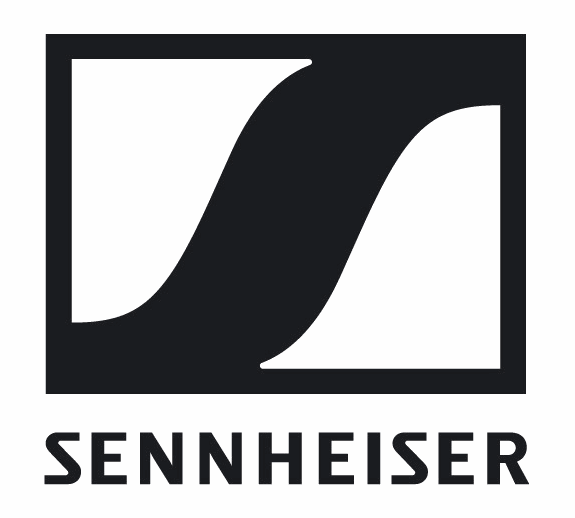 Sennheiser (Canada) Inc.
Having been part of your clientele for over 20 years, I attest to the professionalism and accuracy of your services! Always at the cutting edge of technological demand!
Martin Ouimet | Ingénieur systèmes

Syscomax
Vocalys sets itself apart by offering a human, fast and efficient service. With qualified and courteous staff, Innov-It is always attentive to our needs and they know how to offer viable technical solutions. We are proud to be their partner.
Mélissa Robitaille | Directrice Générale
www.syscomax.com

Garier
The interventions with Vocalys enabled Garier to upgrade their telephone system a few years ago with success and to support us on an ad hoc basis with their technical department. We have always received excellent technical service and we highly recommend them.
Garier

Fenêtres Magistral
Fenêtres Magistral being customer for several years with Vocalys would like to emphasize the excellent service of this company in business telephony. On all occasions, we can count on the effectiveness of the technical support of the office as much as technicians on the road. With the goal of serving its customers well, Vocalys makes every effort to achieve this. We would like to share with you our appreciation as a customer of this company.
Stéphane Charron | Advertising Director

Proservin
We would like to thank you for the excellence of your work in carrying out our structured cabling work and installing our telephony solution for our new offices. In addition to providing courteous service, your concern to meet the needs of your customers in the respect of the deadlines sets you apart. It is with pride that we count you among our business partners and by the same, will not hesitate to refer you.
Judith-Ann Bélanger | Vice-President, Business development

La petite bretonne
La Petite Bretonne has been a customer with Vocalys for more than 15 years and we are more than satisfied with the service that the company offers us. The trust we have in Vocalys in the management of our telephone facilities is dependent on the excellent customer service that is offered to us. The effective management of emergencies allows the company to solve a critical situation at the latest in the 24 hours following the announcement of the problem. The team is extremely understanding of the urgency of the call. We have only experienced positive experiences with Vocalys for the past 15 years. It's a great pleasure to do business with Vocalys.
Audrey Laurin | Vice President, Finance and Administration

Cuisine Beaucage
On September 19, 2002, all of our facilities were destroyed following a major fire. At that time, we were already working together for a few years. During this event, I was able to see your professionalism and your great dedication for your clients. In the circumstances, you have given us all the necessary support, as well as fast and efficient relocation solutions. Since then, we have been working closely with your staff on all our telecommunication projects. Throughout these years, we have always treated with a team of professional people who are attentive to our needs. I can assure you that we choose our suppliers carefully and our business relationship with your company contributes to our success. That's why I would not hesitate to recommend you. Your efficiency and professionalism make Vocalys an ideal business partner.
Geneviève Beaucage | General Manager

Équipe Arsenault -Multi-Prêts Hypothèques
Nowadays, time is precious. We rarely take the time to specify what we like. However, today, we wanted to highlight your outstanding work. Being a young and dynamic team with 4 offices to manage, we are very demanding, very busy, difficult to reach and always more than in a hurry. For us, everything stops when there is a problem! We have been working with you for many years. You are always available to respond quickly to our needs whether for service calls or for our purchases of equipment at the cutting edge of technology. When we call you, we always join someone. We appreciate being in direct contact with you, especially when we are in an emergency situation. You offer excellent service and you are very efficient. You stand out in your profession.
Mathieu Arseneault & Stéfanie Léveillé | Owner-Manager

F.D Jul
Vocalys as a dedicated customer service, a dynamic team that finds solutions to our challenges. A unique place to call for all our needs, as well as support. Vocalys is a local business that understands the current needs of our market
Alain Giguère | IT Manager

Confort Expert
You played a key role in our ambitious replacement project for our telephony solution and I would like to congratulate you for your cooperation. Barbara and I felt supported by you throughout the process, you were available throughout the project whether by phone, email or in person and it is rare nowadays companies that follow up and who return their calls as you did. I cannot help but mention that your level of expertise in your areas of expertise is remarkable
Thierry Chevalier | I.T. Coordinator

Campeur Frédéric
It has been more than 15 years since we were customers at Vocalys. Since our inception and throughout our expansion, our recreational vehicle company has been able to take advantage of consulting services for all types of telephony needs. We have seen how this company offers a very personalized service. The courtesy of the staff during our phone calls is remarkable. Our questions, as well as our needs, have always been answered promptly. For all these reasons and many more, we are pleased with the alliance between Campers Frédéric and Vocalys.
Yoland Lepage | President